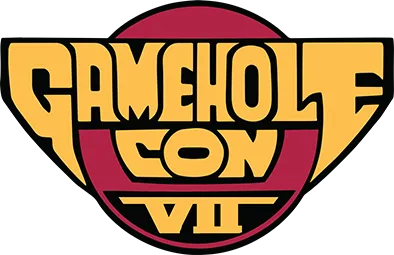 Day Three of Gamehole Con is winding down for me, so you'll be reading this after I've turned in for the night. The weather has gotten much better (still cold, but the snow has melted and the temps have warmed up a bit), and tomorrow morning I'll be heading back home to Ohio. So let's recap what happened today, my last full day at the con...
Today's t-shirt is one I designed through Spoonflower and Zazzle. It's the Classic RPG Map shirt, and here's a link if you'd like one for yourself. (Makes a great Christmas gift for the gamer in your life!)
If you "Go Green" here at the hotel by not using the housekeeping staff, you get a $10 voucher each day. So for two days, I made my bed and hung up my towels to dry. In return, I got $20 in hotel vouchers. And this morning, I treated myself to breakfast in the hotel restaurant. It's like the they say: "Free pancakes are the best pancakes!"
Today, I ran three new players through a playtest round of FORSOOTH!, my upcoming comedy-fantasy RPG. The team of a ranger, thief, and druid were tasked with stopping the machinations of Baron Von Bloodstayne who was amassing an army to overrun the lands! Highlights included: the thief talking two minions out of their armor as well as convincing them of an upcoming party; the ranger nearly falling to his death, but when the druid came to help, he was left dangling where the ranger once was. (And when the ranger tried to help pull up the druid, they BOTH ended up there. Of course, the thief sighed and came to help.) The druid argued to every minion that "leather armor is murder!" Later, the ranger, fired from a trebuchet, fired arrows into a wyvern before landing on its face while in flight. (The wyvern was NOT pleased.) The druid tried to convince the wyvern to throw off its oppressor, which it did...before sending a fireball into the face of the druid. Finally, the thief launched off a keep's tower, landed on the wyvern and delivered a deathblow, before parachuting back to safety. FORSOOTH! It was quite an adventure for the ages! Thanks guys! Beware of exploding chickens!
Saw and picked up Cartographers. I'm a sucker for solo-play games, and I've heard this game has been getting great reviews from the boardgame community. Love stumbling across finds like this at game cons!
Because yesterday was quite taxing, I'm still trying to recover. Came back to my hotel and took a well-earned nap. (Hey, I'm over 50! Naps are necessary to keeping this well-tuned machine of a body operating smoothly!)
I swung by the Goodman Games booth and BS'ed with Brett for a bit before picking up the unsold copies of "Dead in the Water." These are going to be shipped directly to The Dark Master and will likely be on sale on the Goodman Games online storefront very soon!
Finally, to end the day, I attended the Gamehole auction where they auctioned off the rarest of the rare gaming collectibles, with proceeds going primarily to Extra Life. I saw items up for bids that I had never seen before up close: 1st edition very good copies of the original D&D Player's Handbook and Dungeonmaster's Guide; the first piece of Greyhawk fiction penned by Gary Gygax; incredibly rare modules, adventures, supplements; and many MANY items went for several thousand dollars. I kept my hands firmly in my pockets as I was out of my league, but it was grand seeing these museum-like items from gaming history.
And, with that, my attendance here at Gamehole Con comes to an end. I'll be packing up and heading back to Ohio early tomorrow morning. I had a great time at my first GHC and hope to make it back again very soon. I also hope you readers enjoyed these missives from the convention trenches, and I encourage everyone to attend a convention of your own!
And finally, the last pictures from Gamehole Con:
"Free pancakes are the best pancakes!"
FORSOOTH! We had a great time! Thanks again to Ethan, Patrick, and Christian for playtesting the game with me. Hope you enjoyed meeting Baron Von Bloodstayne!
The freeplay boardgame area has been busy the entire event.
The miniature paint and take was always busy. I need to do that one year. My minis suck.
An arial view of the Dealer Hall shortly before it closed for the evening.
And the GHC Auction is underway with many (MANY) rare collectibles. Nearly everything was wildly out of my price range.
The auction was still going on into the evening.