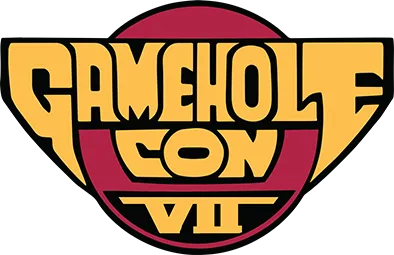 Howdy everyone and Happy Halloween! This morning, I awoke to a noise I equate with the slightly chilly fall season -- that of a snow plow scrapping the hotel parking lot. That's right, the first official day of GHC was hit with about an inch or two of snow overnight. Being from Ohio, I'm always prepared for this sudden winter squalls, and my car already holds my thick winter coat, a pair of gloves, a toboggan cap, a heavy-duty snow brush for the car, and a dog sled and team in the trunk.
But this bit of "winter preview" isn't about to dampen my excitement for today's gaming! Let me tell you about my day. As always, these notes are "train of thought" posted throughout the day to the blog, then it will go live later tonight when the day ends. In no particular order:
I have an Internet TV hookup in my hotel room, so I booted up Pandora while I got ready. First song of the day? John Carpenter's Halloween theme. How incredibly apropos!
Speaking of hotel, where I'm staying has a "green initiative," so each day you do without housekeeping services, they give you a $10 voucher for the restaurant. So, I'll make my bed each day and hang up my towel. When I leave Sunday morning, I'll have enough for a free pancake breakfast in the restaurant. (I eat pancakes EVERY SUNDAY. It's my own personal thing.)
When I got to the convention center, it looked like there were a lot of people who hadn't gotten there quite yet due to the weather. Unless you stayed at one of the nearby hotels, you were likely caught by the sudden snow that blanketed the area.
Speaking of the weather, the most popular cosplay costume was "Arctic Explorer". In fact, today would have been a good day to run a Call of Cthulhu "Mountains of Madness" game!
Okay enough snow and weather-related BS. The con eventually picked up, and the lines for registration began to snake around. I hit the Dealer Hall and was gratified to see my MCC RPG offering "Dead In The Water" at the Goodman Games booth. Bit of a thrill there. I also spent a LOT of money there picking up all the new DCC RPG stuff as well as filling a few holes in my collection.
Argh, one of the booths has a great copy of Magic Realm, a game I've wanted to add to my collection for years. But the asking price is $150, so it's a bit steep. Still trying to talk myself out of it, but I may break...
Even with the snow (last mention, I swear), it was great that the food trucks were still serving up some mighty fine grub. I had a bacon and egg panini for breakfast, a slab of mac and cheese pizza for lunch, and a take-and-go burrito for dinner. The food trucks are a great idea so be sure to support them!
To keep my first day schedule light, I decided to run a couple of rounds of my current favorite board game, Horrified. I ran two teams through the game, which is based on the classic Universal Monsters property. The European village is being overrun by horrific creatures of legend: Dracula, The Mummy, Frankenstein and His Bride, The Wolfman, The Creature from the Black Lagoon, and The Invisible Man. The players must work as a team to thwart the threat before the monsters do enough damage to the villagers (and the players). The first group easily defeated Dracula and The Wolfman in a simple novice game, but when a third monster was added to a second game, they were swifty defeated. The next group tackled Dracula and The Wolfman as well, but they nearly lost after a series of close calls and bad dice rolls, but they came out on top as well. It's a great board game and it was a great (and appropriate) way to end Halloween gaming!
Forgot there was a trick-or-treat event for the local kids. The place was FILLED with trick-or-treaters in their Halloween costumes. It was cute! So, of course, I forgot to take any damn pictures...
Well, tomorrow is a big day, as I'm running three back-to-back Mutant Crawl Classics games -- all of them are adventures I wrote! Here's hoping they go well. (And here's hoping the aspirin I took before bed kick in. I'm sore.)
And here are a few photos to round out today's missive:
The view from my room this morning. Eep.
This morning's "getting ready to game" soundtrack!
Board game room starting to fill up.
Folks in line for pre-registration.
My MCC RPG adventure available in the Goodman Games booth.
I love the fact that there's a constant scrolling list of games looking for players happening that hour. If you can't find anything to play, it's your own fault. Just stop by information, watch the screen, and run to the tables listed to get in a game right that very minute. (Great idea, GHC staff! Kudos!)
One team of heroes tries to thwart the evil creatures stalking the streets in Horrified!
And a big ol' pile of DCC RPG goodies begins my daily purchases for the event. Oh, my wallet's gonna be feeling THAT.