I attended North Texas RPG Con back in 2014. And after taking one year off, I'm heading back in June for
NTRPG Con 2016
!
This year, I'm keeping my "official" schedule a bit looser. Rather than running two games every day then cramming in several games in what little downtime I have, this time I'm running only two scheduled games and playing in two scheduled games:
Ghostbusters (running) -- Thursday Noon-4 pm -- "Ragnarok-A-Bye Baby": The world has been plunged into eternal winter, and legendary Nordic creatures now roam downtown Dallas. In the center of all the chaos, one place seems untouched – The Wee Tots Nursery School. What connection does a day care center have with the approach of Judgment Day? The Ghostbusters are mobilized to babysit…and save the world!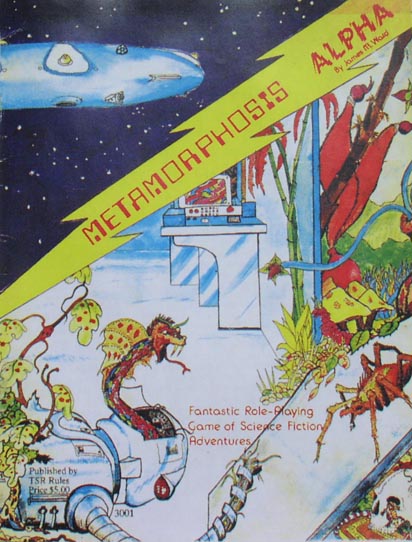 Metamorphosis Alpha (playing) -- Thursday 6-11 pm -- "Radiation Road": The Desert Clans war for resources on a forgotten level of the Warden, battling one another in customized vehicles on dusty stretches of pitted roads and deadly trails. When rumors of a newly-discovered cache of pre-catastrophe artifacts reach the clans, it's every mutant for themselves in a race for the treasure. Does your crew have what it takes to survive or will you end up carrion on Radiation Road?
DCC RPG (playing) -- Friday 10 am-3pm -- "Holler Hollow": The mountains are calling and you must go! Take a trip to the picturesque Shudder Mountains and sit a spell with its inhabitants. There's strange doings afoot in the pine-filled valley of Holler Hollow and someone need to get to the bottom of things. Come explore the Shudders with their creator and see what's in store next for those ancient hills and hollows.
TOON RPG (running) -- Saturday 9 am-1 pm -- "Dullards & Dragons": Zounds! As a loyal knight of the Dodecahedron Table, Ye have been tasked with stopping Ye Dastardly Villain! Forsooth! Grab Ye Armor and Ye Sword in a comedic quest for justice in a world filled with fantasy clichés! Huzzah! Think fast and act faster in this classically maniacal Steve Jackson cartoon RPG! Verily!
Judging by the schedule, I have an entire Friday and Saturday evenings free and open for pick-up games, unscheduled nonsense, and oh-so-much drinkin'. Plus there's the informal Wednesday night pre-con gaming that surfaces! I have a few ideas of things to bring to keep myself and other interested folks entertained. I think some
Drinking Quest
is in the cards as well as some Super Secret Playtesting of Stuff Yet to Come. And for those folks who are up for it, I'll even be shlepping a board game featuring this charming guy:
YES MY GATEKEEPER!